A global site redesign for a progressive brand in a traditional market.
T.E. Wealth recognized its websites suffered from a dated design and a lack of focus in content, navigation and purpose. With a lack of consistency in design and a failing user experience they knew it was time for an update.
Their primary focus was to optimize their websites to build brand loyalty – By using the sites to learn about their user demographics, offering relevant content to their existing users and converting traffic to generate potential new investor clients.
3 Primary Goals
Improve the overall aesthetic.

Reorganize the content into a user-friendly structure & ensure the content be more search engine-friendly.

Build in tools to allow in-house staff to utilize/ maintain the site.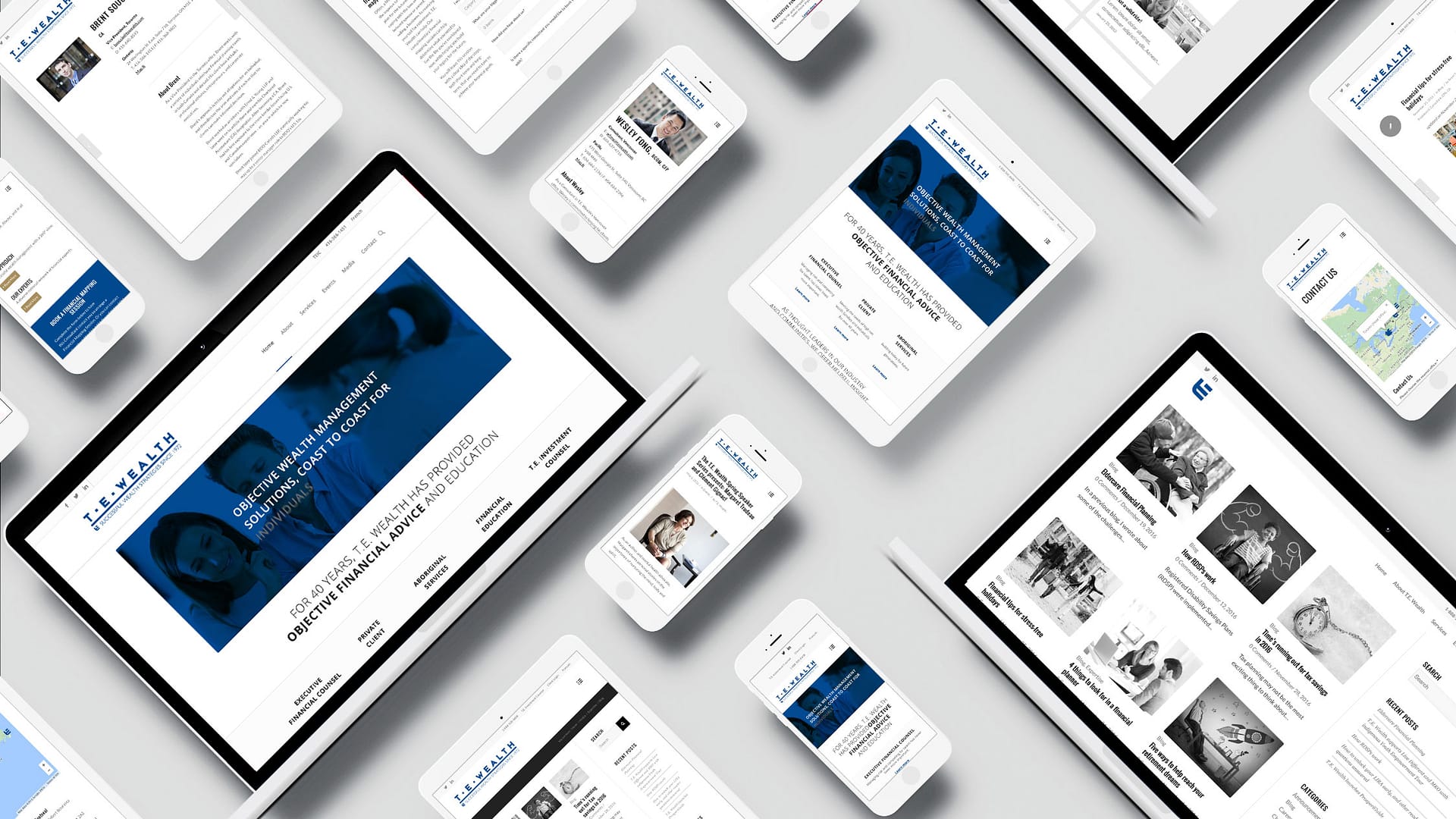 Simplified navigation with search functionality.
Slow motion video background, colour graded to TE blue with white static text & scrolling copy of the different business types.
Easy to navigate section to allow the user to identify their client type.
Financial mapping session call to action.
Strategies Newsletter subscription.
Latest tweets and quick links.
The update to the design of the websites offer continuity, while improving the visual appearance to reflect the progressive brand position. The sites also support a responsive platform to accommodate users who access the site from a mobile device.
A focus on the content rich blog
Incorporating a "news hub" type layout, the functionality of the site offers a streamlined content layout, ease of use and the ability for the user to quickly find relevant content.